Table of Contents
Ambassador Home Care Agency: The Compassionate Guardians of At-Home Care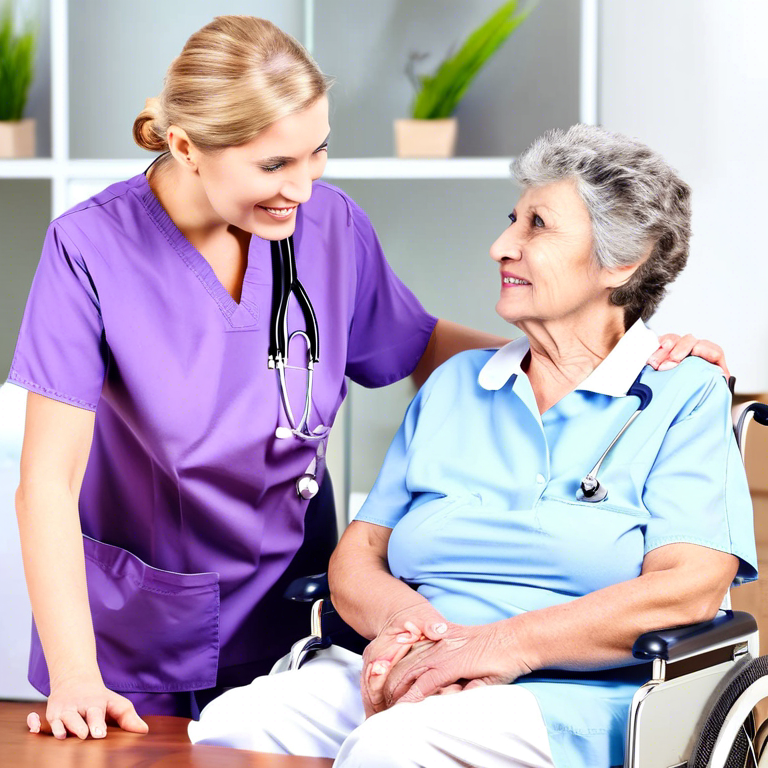 Selecting the best home care agencies in Philadelphia can be a daunting task. There's a need to find a compassionate provider that understands the value of enabling people to stay in the comfort of their own homes while receiving top-notch care. Ambassador Home Care Agency stands out in this regard.
Their team's extensive experience in social work and personal care creates a holistic approach to home care. It's not just the practicalities of daily living they support; it's the full spectrum of human needs, from physical health to emotional wellbeing.
Personalized Planning and Precise Care
Everyone has unique needs when it comes to home care. That's why Ambassador Home Care emphasizes personalization. They take the time to understand each individual's situation, crafting a care plan that aligns with their specific requirements and personal preferences.
Whether it's assistance with daily routines or managing complex health needs, they make it their mission to ensure that every client feels heard and valued. This commitment to precision in care planning sets them apart as one of the best home care agencies in Philadelphia.
Enabling Aging with Dignity in the Comfort of Home
For many, the familiarity and comfort of home are irreplaceable, especially in the golden years of life. Ambassador Home Care recognizes this and provides services that make aging in place a safe and enjoyable experience. By offering personalized care, they promote independence and dignity for the elderly.
Moreover, their caregivers are not just employees but compassionate individuals who are dedicated to creating a positive impact in the lives of those they care for. This approach contributes to why they are considered among the best home care agencies in Philadelphia.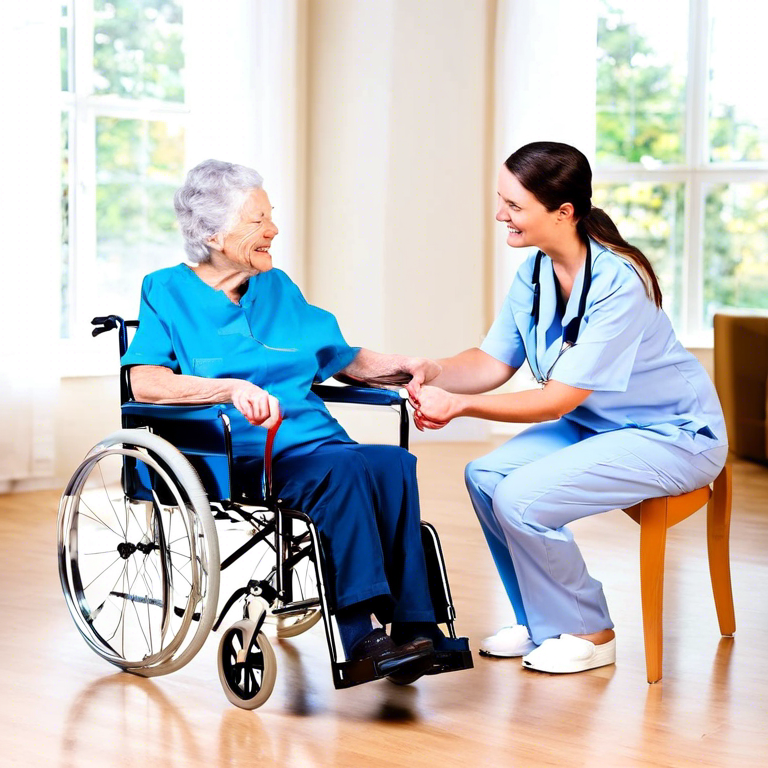 Family Member Care with Financial Support
Caring for a loved one can be rewarding, yet challenging. In Pennsylvania, certain programs provide financial assistance to family caregivers. Ambassador Home Care streamlines the process of applying for such state programs, ensuring that families can receive compensation for their invaluable care efforts.
This support not only acknowledges the dedication of family caregivers but also lifts the financial burden often associated with caring for a loved one, making them a premier choice among the best home care agencies in Philadelphia.
Competitive Compensation for Caregivers
Recognizing the hard work caregivers put in, Ambassador Home Care offers one of the most competitive compensation packages in the industry. Their benefits range from a good base pay to various bonuses and medical insurance, depending on eligibility. It's their belief that caring for their staff translates to better service for clients.
With flexible scheduling and additional perks, it's no wonder they attract and retain some of the most compassionate and skilled caregivers in the field, bolstering their reputation as one of the best home care agencies in Philadelphia.
Inclusive Services Catering to Various Needs
Personal Assistance and Activities of Daily Living
Meals and Medications Management
Errands and Light Housekeeping
Secretarial Duties for the Technically Challenged
Companionship for Emotional Wellbeing
These services are not exclusive to the elderly but are also available for anyone needing extra help, be it due to disability, recovery from surgery, or other reasons.
Insurance Plans and Waiver Programs
Healthcare funding can be complex, but Ambassador Home Care navigates these waters with ease. They accept various insurance plans and are certified with Keystone First Community HealthChoices and other waiver programs, making their services even more accessible.
Through navigating these often intricate funding pathways, they ensure that the most vulnerable populations receive the care and support they need, solidifying their status as one of the best home care agencies in Philadelphia.
Adapting to Challenges: COVID-19 and Beyond
In the face of the pandemic, home care faces new trials. Ambassador Home Care Agency diligently adheres to health guidelines while providing protective gear to caregivers. They have taken these obstacles in stride, adapting their practices to ensure the safety of both clients and staff.
It is this agility in the face of adversity that showcases their commitment to care, demonstrating the resilience that is expected from the best home care agencies in Philadelphia.
Client Acknowledgement and Testimonials
Client feedback reflects the essence of any organization. Ambassador Home Care prides itself on the praise and appreciation from those they serve. Being seen as a family-oriented team that excels in service is not an accolade they take lightly.
Positive testimonies from clients reaffirm their place among the best home care agencies in Philadelphia, as they continue to strive for excellence in all aspects of their service.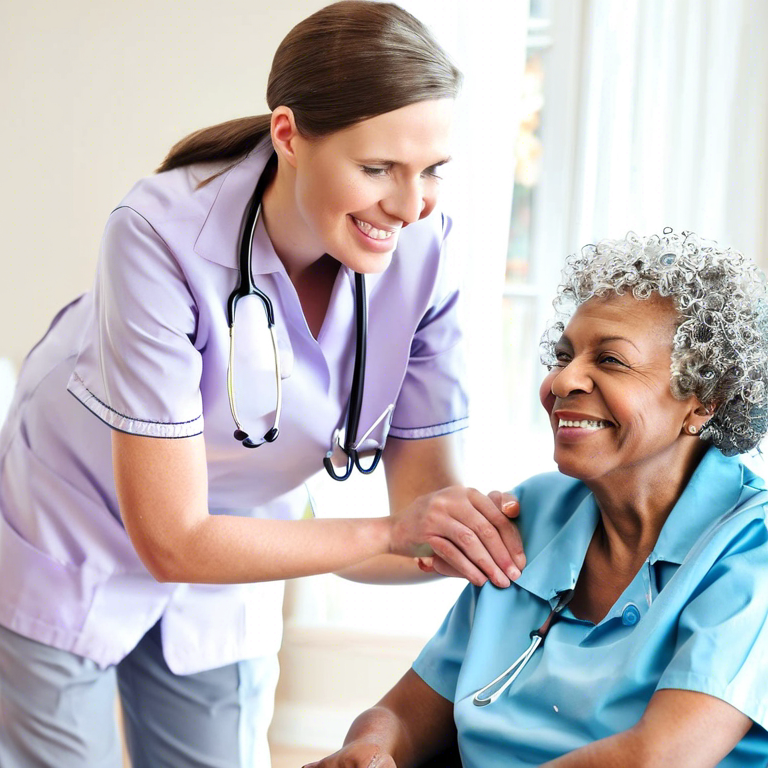 A Lasting Commitment to Independence and Respect
Ambassador Home Care Agency believes in the transformative power of quality care in one's own home. They stand by their promise to deliver the care that fosters independence and honors the dignity of every individual.
This commitment is evident in their daily operations and long-term vision, marking them as an outstanding provider amongst the best home care agencies in Philadelphia.
For details on how Ambassador Home Care can support you or your family, or to join their esteemed team, simply reach out:
Phone: (215) 486-1080
Email: info@ambassadorhomeagency.com
Whether you're seeking care or offering it, Ambassador Home Care Agency is a partner you can rely on. Let's care together in shaping a future where the best care truly happens at home.
Insights into Selecting the Best Home Care Agencies in Philadelphia
What distinguishes Ambassador Home Care Agency from other home care options in Philadelphia?
At Ambassador Home Care Agency, our distinction lies in our holistic and guardian-like approach to home care. Unlike many agencies that focus solely on physical assistance, we understand that the emotional and social well-being of our clients is just as critical. Our team's extensive experience in social work equips us to create care plans that envelop all aspects of a person's needs, thus promoting a life where our clients can not only live but thrive in their own homes.
How does personalized planning at Ambassador lead to better care for clients?
Understanding that care needs are as unique as the individuals we serve, Ambassador's personalized care planning is conducted with a fine-tooth comb. This personal touch ensures that each care plan is not just a list of services but a carefully crafted strategy to meet the unique challenges and preferences of each client. An example of this would be a client who has always been passionate about gardening; our caregivers would then integrate activities that include time spent in the garden, aligning care with the client's interests for a more fulfilling experience.
Can you explain the financial support options available to family caregivers in Philadelphia?
In Pennsylvania, recognizing the importance of family caregivers, several programs offer financial assistance. At Ambassador, we assist families in navigating these options and applying for programs that can provide compensation for their dedication to their loved ones. The objective is to alleviate financial pressure, so families can focus on providing care without the added stress of monetary concerns. It's a system that acknowledges the invaluable role of family caregivers in maintaining the well-being of their loved ones.
How does Ambassador Home Care Agency ensure the well-being and satisfaction of its caregivers?
Our belief is that a satisfied and well-compensated caregiver is the cornerstone of high-quality care. Therefore, we offer one of the most competitive packages in the industry, including fair wages, bonuses, and benefits. We also acknowledge the need for work-life balance, which is why we provide flexible scheduling. The result is a team of content, dedicated caregivers who are invested in the well-being of our clients.
What types of services does Ambassador Home Care Agency offer to address the various needs of clients?
Our services span across a broad spectrum, catering to physical, practical, and emotional needs. From basic personal assistance to medication management, light housekeeping, and companionship, we strive to cover all bases that ensure our clients can live independently at home. Moreover, we also assist with errands and secretarial duties for those who find technology challenging, ensuring every client feels supported in all aspects of life.
How does Ambassador Home Care navigate the complexities of insurance plans and waiver programs?
The world of health insurance and waivers can indeed be complex, so our staff dedicate themselves to understanding these systems fully. We not only accept various insurance plans but are also certified with key programs like Keystone First Community HealthChoices. Our aim is to make our services as accessible as possible, especially to those who are most vulnerable.
What measures has Ambassador Home Care adopted in response to COVID-19 to ensure safety?
The COVID-19 pandemic has been a catalyst for us to reinforce our safety protocols. This includes providing protective gear to our caregivers and ensuring they adhere to up-to-date health guidelines. We continually adapt our practices to meet the evolving challenges, with the safety of our clients and staff as our unwavering priority.
Could you share an example of how client feedback has shaped the services at Ambassador Home Care?
We believe feedback is invaluable. One example that comes to mind is when a client expressed how much they missed interacting with their local community. In response, we adjusted our care plan to include accompanied walks and visits to local events, tailored around the client's interests and abilities. It's this level of responsiveness that has earned us heartfelt testimonials and the reputation as a family-oriented team that excels in care. Have you or your loved one ever had a particular need that required a special touch? Feel free to share your experiences or ask how we could tailor our services for you.
Ambassador Home Agency
215-486-1080
10125 Verree Rd
Philadelphia PA 19116 US