Table of Contents
Embracing Compassion and Quality in Home Care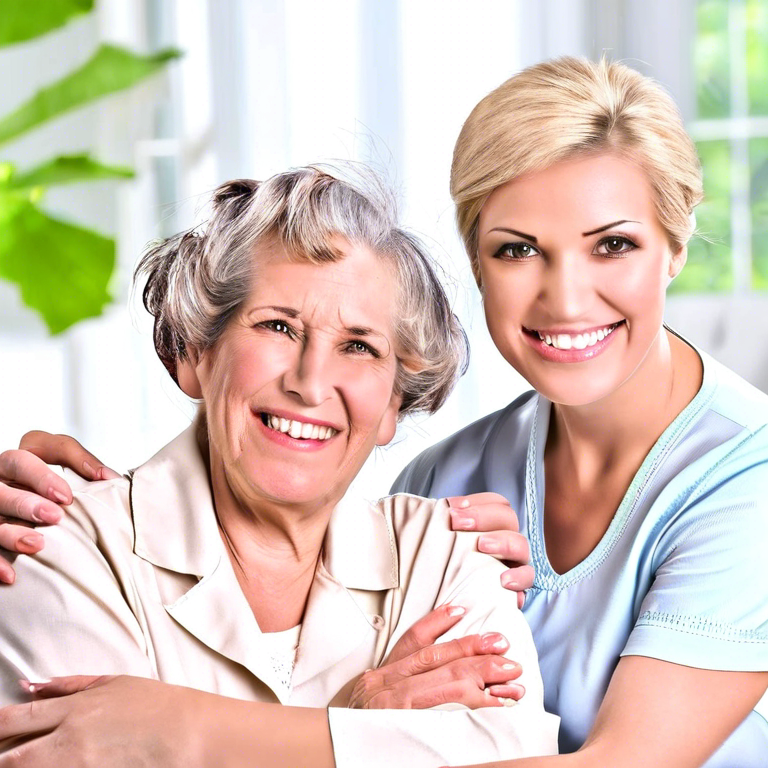 Quality and compassion form the bedrock of effective home care services. At Ambassador Home Care Agency, a leading Homecare Agency in Philadelphia, these values breathe life into the care provided to the elderly and disabled. Our dedicated caregivers transform daily tasks into opportunities for engagement and warmth. Personal care, meal preparation, and light housekeeping cease to be mundane and become gestures of love and dignity.
Philadelphia's aging population deserves to be nurtured in their golden years, surrounded by memories and comforts of home. Ambassador embodies this philosophy, creating a supportive environment that fosters independence and enriches lives.
Supporting Family Caregivers with Financial Assistance
With Ambassador Home Care Agency, families in Philadelphia find a unique opportunity to receive compensation for caring for their own. Navigating the complexities of state programs can be challenging, but we simplify the process, ensuring that you can care for your beloved family members with the added benefit of financial support.
Our team guides you through the application, turning a potentially stressful task into a manageable one. This compassionate approach ensures that more families can cherish quality time with their loved ones without the added strain of financial worries.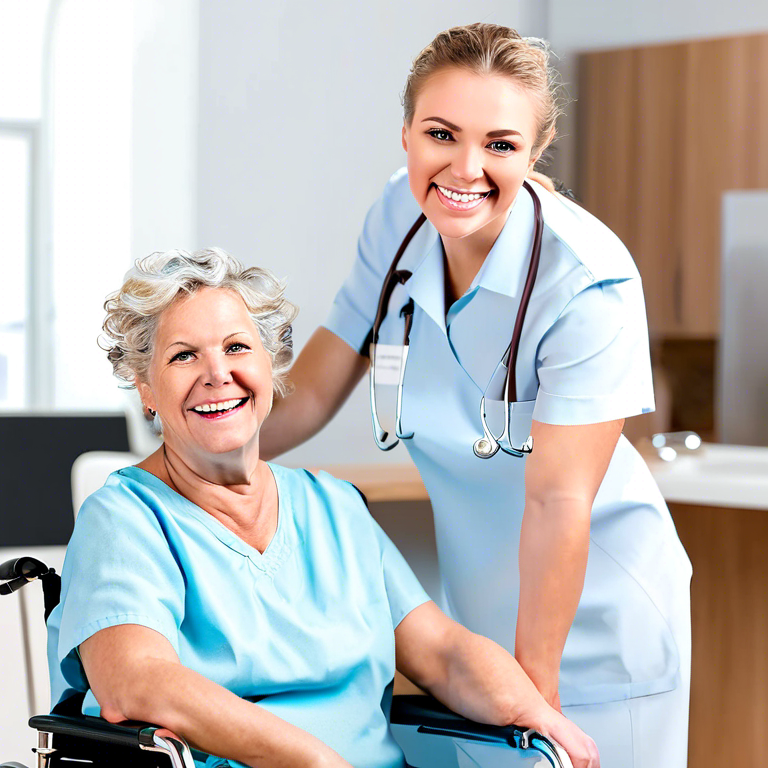 Fostering a Community of Care: Join Our Team
Becoming part of the Ambassador family means more than just a job – it's about joining a community that values each member's contribution. We recognize the vital role of caregivers and offer competitive compensation, comprehensive benefits, and flexible scheduling. Our employees are the heartbeat of our service, and we invest in their growth and satisfaction.
Professional development is not merely encouraged; it's embedded in our ethos. We believe in equipping our team members with the tools they need to excel in providing exceptional care. As a result, our clients can rest assured that they're in capable, caring hands.
Personalized Care Services: More Than Just Tasks
At Ambassador, we understand that each client is unique, with varying needs and preferences. Our Homecare Agency in Philadelphia is known for its bespoke care plans that consider the individual's lifestyle, health needs, and personal interests. From assistance with daily activities to providing transportation and companionship, we ensure that each service we offer is as unique as the individual receiving it.
Our caregivers are not just tasked with activities; they're trained to understand the nuances of care. They're listeners, helpers, and, most importantly, companions. By tailoring our services, we can provide a level of care that transcends the standard expectations of home care.
Navigating Insurance Plans and Waiver Programs
Dealing with insurance and waivers can be a daunting task for many. At Ambassador Home Care Agency, it is our responsibility to alleviate this burden from our clients. Certified for several Pennsylvania waiver programs, we guide our clients through the insurance maze to ensure that they receive the care they need without undue financial strain.
Our knowledgeable staff stays abreast of changes in regulations and insurance policies, offering our clients peace of mind that their care is continuously covered. At Ambassador, we treat your concerns as our own, providing clarity and support through every step of the insurance process.
Prioritizing Safety with COVID-19 Precautions
In response to the COVID-19 pandemic, our agency has not wavered in its commitment to safety. We follow strict protocols to protect the health of our clients and care providers. Equipping caregivers with necessary PPE and ensuring regular testing are just some of the measures we take to maintain a safe care environment.
Our vigilance in upholding these safety standards exemplifies our commitment to the wellbeing of our clients and staff. Even in unprecedented times, Ambassador remains steadfast in providing secure and reliable Homecare Agency in Philadelphia.
Garnering Trust Through Excellence and Empathy
Our clients' testimonials speak volumes about the trust and satisfaction they experience with Ambassador Home Care Agency. These endorsements highlight our devotion to not just meeting, but exceeding expectations. They reflect our unwavering dedication to compassionate care and professional integrity.
As we continue to serve Philadelphia and its surrounding communities, we take pride in the relationships we've built and the lives we've enriched. The appreciation of our clients and their families fuels our passion, driving us to elevate the standard of in-home care.
The Ambassador Promise: Our Commitment to You
We promise to uphold the dignity and independence of our clients by providing the best home care possible. As a trusted Homecare Agency in Philadelphia, we are not just care providers; we are advocates for your right to comfortable and independent living. Our commitment is to tailor our services to fit your unique needs, ensuring you can live life to the fullest, surrounded by the comfort of your home.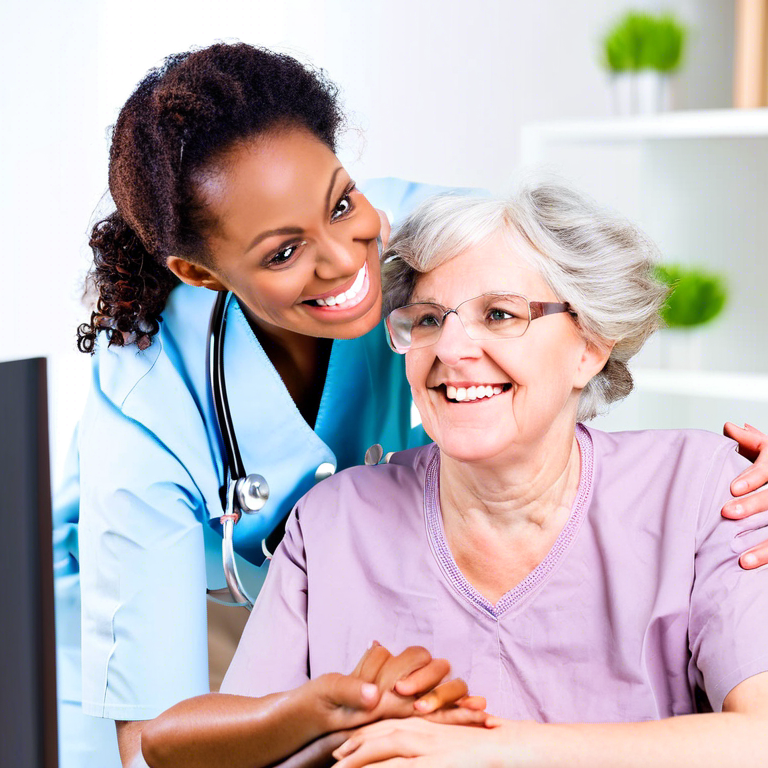 Embark on your journey of compassionate care with us, and discover the difference of Ambassador Home Care Agency. Allow us to care together, with the respect and attentiveness you deserve. Reach out today and experience the exemplary care that has made us a household name in Philadelphia.
For any inquiries or to become part of our caring team, please contact us at (215) 486-1080, or send an email to info@ambassadorhomeagency.com. Let's make home the best place to live and thrive in.
Exploring the Facets of Homecare Agency Services in Philadelphia
What differentiates Ambassador Home Care Agency from other homecare providers in Philadelphia?
At Ambassador Home Care Agency, it's our personalized approach that sets us apart. We understand that each client has unique needs and preferences, so our services are tailored to match. Unlike some agencies that offer a one-size-fits-all solution, we create individualized care plans that encompass everything from daily activity assistance to companionship, all while fostering an environment of independence. Moreover, we're committed to providing financial support to family caregivers, which not only helps with household income but also reinforces the bond within the family unit.
How does Ambassador Home Care Agency assist with navigating insurance plans and waiver programs?
We know that dealing with insurance and waivers can be overwhelming, which is why we make it our responsibility to simplify this process for our clients. Our knowledgeable staff stays up to date with the latest changes in regulations and insurance policies, helping our clients navigate the intricacies of various programs. By offering clarity and support at each step, we ensure that our clients receive the right care without financial hardship. It's like having a personal guide through the insurance maze, and that assurance is invaluable for many of our clients.
Can you share an experience where Ambassador Home Care Agency's services made a significant impact on a client's life?
There's one particular instance that comes to mind. We had a client, a WWII veteran with limited mobility, who was determined to remain in his home filled with memories. Our caregivers not only assisted with his daily routines but also spent time listening to his stories, reigniting his spirit. It was this companionship that transformed his quality of life. The veteran's family was incredibly grateful, stating that our care providers became like an extension of their family, a testament to the profound impact of our services.
With COVID-19 still a concern, what precautions does Ambassador Home Care Agency take to ensure the safety of their clients and caregivers?
Safety is our top priority, especially in light of the pandemic. We rigorously follow protocols like providing PPE to our caregivers and conducting regular testing to minimize risk. Our aim is to maintain a safe care environment without compromising the quality of our services. It's a delicate balance, but one we manage with utmost attention because the wellbeing of our clients and staff is at stake.
What opportunities does Ambassador Home Care Agency offer for career growth among its employees?
We believe that our caregivers are the cornerstone of our success, and so we invest significantly in their professional development. From offering competitive compensation and flexible schedules to creating opportunities for growth and learning, we ensure they have the resources they need to excel. It's not just a job here at Ambassador; it's a career path with a family of professionals who care deeply about their work.
How does Ambassador Home Care Agency tailor its services to meet the diverse needs of the Philadelphia community?
Our approach to care is as diverse as the community we serve. For instance, we accommodate the varying cultural backgrounds and languages of our clients, ensuring clear communication and understanding. Additionally, we consider the lifestyle, health needs, and personal interests of each individual when crafting our care plans. This level of customization in care services truly reflects the fabric of Philadelphia's community.
What is the process for someone interested in becoming a client of Ambassador Home Care Agency?
For those interested in our services, the process begins with a simple phone call or email. From there, we arrange a personal consultation to discuss your specific needs and how we can meet them. We then develop a customized care plan, select the ideal caregivers for your situation, and outline the steps to start services. It's a seamless process designed to give you peace of mind from the very start.
Ambassador Home Agency
215-486-1080
10125 Verree Rd
Philadelphia PA 19116 US