Table of Contents
Compassionate Home Care Services: A Human Touch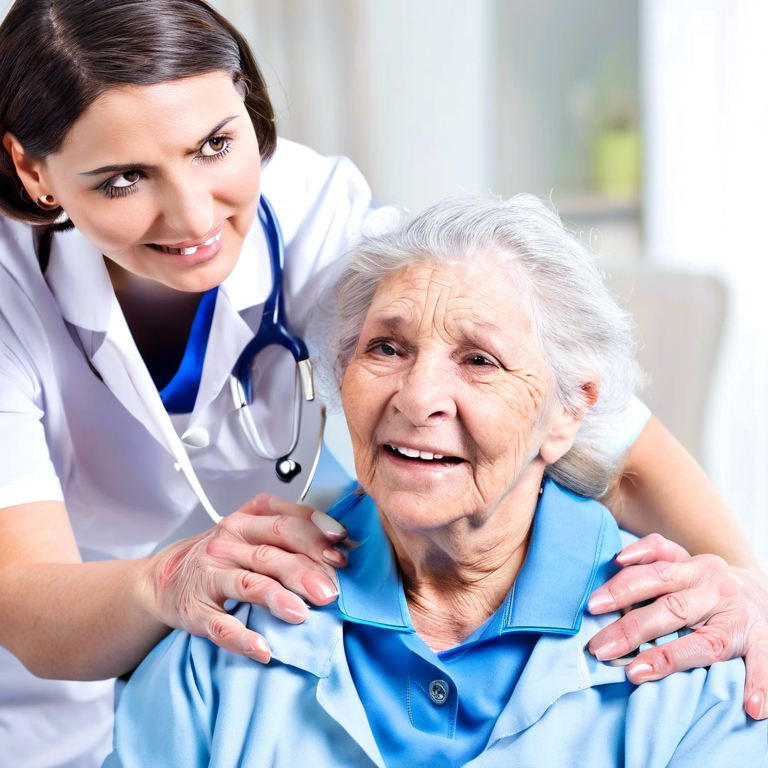 When loved ones reach a point where assistance is necessary to maintain their quality of life, families in Allentown, Pa, are turning to Home Care Agencies in Allentown Pa. It is not just about the services but the warmth and care that come with them. Ambassador Home Care Agency, known for its compassionate and professional approach, is like a beacon in the domain of home care services. Their understanding of the sensitive needs of aging and disabled individuals has made them a preferred choice for many.
Home care is a collaborative effort; it takes the finesse and empathy of passionate caregivers to create a nurturing atmosphere within the confines of one's abode. At Ambassador Home Care Agency, they seamlessly weave these qualities into their daily routines, ensuring a sense of familiarity and comfort for clients.
Tailoring Care to Every Individual
Not every client's needs are identical, which is why personalized care is at the core of Home Care Agencies in Allentown Pa. The team at Ambassador meticulously crafts care plans that respect the individual lifestyles and preferences of clients. Personal insights and professional experiences suggest that a "one-size-fits-all" method simply doesn't work in home care.
Anecdotes from satisfied clients reveal stories of caregivers going the extra mile–be it assisting with a loved one's favorite hobby or ensuring their pet is also given attention. It's this deep-rooted commitment to personal touch that sets Ambassador apart.
The Skilled Caregivers: Backbone of Home Care
The caregivers at Ambassador Home Care are not just employees; they are an extended family to those they serve. Each one brings a unique set of skills tailored towards enhancing the day-to-day lives of clients. It is the interplay of skill and heartfelt care that creates an environment conducive to health and happiness.
From managing daily hygiene to providing companionship, caregivers are meticulously trained. This ensures they are equipped to handle the diverse needs of clients while also understanding the delicate nuances of the human psyche–a balance that is often hard to find in the healthcare sector.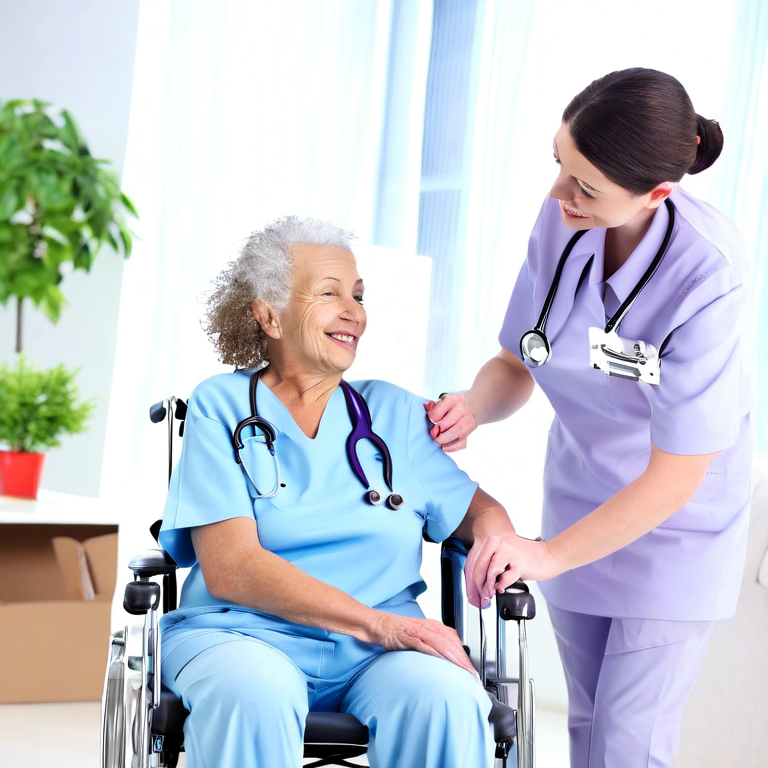 Navigating the Healthcare System
For many families, the maze of healthcare programs and insurance can be daunting. Ambassador's expertise in guiding clients through the application process for state programs exemplifies their commitment to service. Personal anecdotes from families reveal relief and gratitude for such guidance, which often goes beyond expectations.
The ability to get paid for caring for one's own family member is a blessing to many, and Ambassador prides itself on facilitating this opportunity through programs like Pennsylvania's state-funded options. This not only brings financial relief but also emotional satisfaction in knowing you can be there for your loved one.
What Services Do Home Care Agencies Offer in Allentown?
Home Care Agencies in Allentown Pa usually offer an array of services, and Ambassador Home Care Agency is no exception. From personal assistance services to light housekeeping, the offerings are designed to cater to every aspect of living independently. These services, often swinging between simple companionship and complex medical reminders, underline the versatility of home care.
Moreover, secretarial duties often overlooked are also part of the service list at Ambassador. They understand that managing medications, appointments, and records can be as taxing as physical care needs.
Prioritizing Safety in Times of COVID-19
Amidst the global pandemic, safety has surged to the forefront of home care concerns. Families yearn for assurance that their loved ones are in safe hands. Ambassador responds to this need with stringent COVID-19 protocols, ensuring caregivers are fully equipped with PPE and regularly tested.
This proactive approach has instilled confidence and trust in clients and their families. By adhering to evolving best practices, Ambassador maintains an exemplary standard of care, even in uncertain times.
Joining a Team of Caregivers
Working with a home care agency is more than just a job–it's a vocation. Ambassador Home Care Agency seeks individuals with a genuine passion for caregiving. In return, they offer robust compensation packages, reflecting the high esteem in which they hold their staff. This creates an environment of respect, growth, and mutual appreciation
The ripple effect of such an ecosystem is felt far and wide as care recipients get to experience the highest level of service. Caregivers attest to a fulfilling career path that goes beyond financial rewards, touching lives and making tangible differences.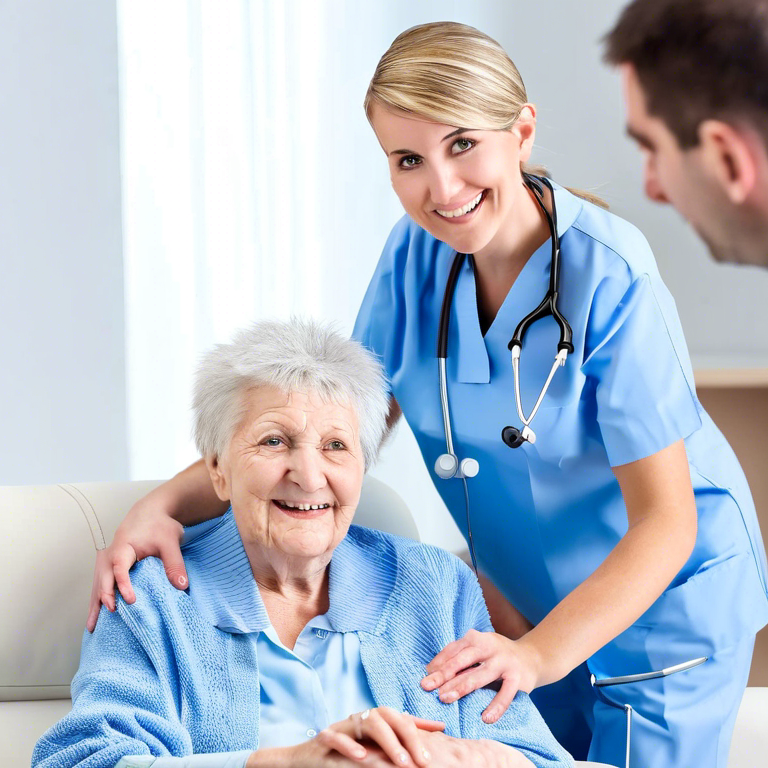 In conclusion, the landscape for Home Care Agencies in Allentown Pa, is marked by dedicated organizations like Ambassador Home Care Agency. Their comprehensive approach, commitment to personalization, and unwavering support make them a pillar of the community. Whether you're seeking care for a loved one or aspiring to join the ranks of compassionate caregivers, Ambassador stands ready to welcome you.
Ambassador Home Care Agency: Let's Care Together. For more details or to become part of our family, reach out to us at (215) 486-1080 or visit our website.
Insights into Home Care Agencies in Allentown, PA
What distinguishes Ambassador Home Care Agency in their approach to home care?
At Ambassador Home Care Agency, we belive that every individual deserves care that resonates with their personal narrative and lifestyle. It's the little things that matter – whether it's engaging in a client's favored hobby or making sure their pet gets that extra pat on the back. Our team synthesizes professional skills with genuine heart, constructing an atmosphere that not only upholds the integrity of home care but reinvents it to be more human-centric.
How do home care agencies like Ambassador ensure that their caregivers are equipped to handle the varying needs of clients?
Our caregivers are indeed the backbone of our services. They undergo rigorous training that equips them to contend with the diverse requirements of our clients while nurturing the sensitive fibers of the human spirit. The emphasis is always on a balanced approach to care – one that is as attentive to the psychological needs as it is to physical health. After all, the true mark of caregiving is to foster both a healthy body and a contented heart.
Can families receive guidance through healthcare bureaucracy when partnering with a home care agency?
Navigating the healthcare system can be as perplexing as trying to solve a labyrinth blindfolded. This is where our expertise comes into play. From the initial stages of understanding different programs to the final steps of the application, we're there with our families, unpacking and simplifying the process. It's like having a trusted guide in a complex terrain, and the relief that families feel when they realize they don't have to walk this path alone is something that warms the soul.
In what ways do personal assistance services extend beyond basic care?
Personal assistance is an umbrella term that does not do justice to the full spectrum of services we provide. It goes beyond helping with daily tasks and dips into the personal interests and social needs of our clients. For example, if someone has a penchant for gardening, our caregivers will be right there, trowel in hand. Or perhaps a client needs assistance with technology to stay connected with loved ones; we bridge that gap too. It's holistic care packaged with dignity and independence.
What are the implications of comprehensive care services including secretarial duties?
The administrative side of living – managing medication schedules, keeping up with appointments, or just sorting through the mail – can be overwhelming, especially for those with health and mobility challenges. By integrating secretarial duties into our service palette, we alleviate that burden. Imagine the peace of mind that comes with knowing these minutiae are in capable hands, allowing our clients and their families to focus on what matters most: enjoying life and each other's company.
With the ongoing COVID-19 pandemic, what measures are in place to protect clients in home care settings?
The pandemic has definitely turned the world on its head, but it has not deterred us from our commitment to safety. We have instated stringent COVID-19 protocols, including equipping our caregivers with the necessary PPE and regular testing. Safety is not just a policy; it's embedded in our ethos. By keeping abreast of evolving guidelines, we ensure a corner of certainty in these uncertain times.
What opportunities does Ambassador Home Care Agency offer for those interested in a caregiving career?
A caregiving vocation with us is not just about a paycheck; it's about enriching lives – including your own. We offer comprehensive compensation packages that reflect our respect for the skill and dedication you bring to the table. In joining our team, you become part of a nurturing environment where growth is encouraged, and the impact of your work is felt deeply by those you care for.
How does Ambassador ensure that their home care services are always aligned with industry best practices?
Remaining in sync with the pulse of the home care industry demands constant vigilance and adaptability. We continually refine our practices, ensuring our services not only meet but exceed standards. It's a harmony of staying informed, embracing innovations, and training our staff in ways that honor the core tenet of home care – compassionate service. Would you like to know more about how we keep our practices at the forefront of the home care industry?
Ambassador Home Agency
215-486-1080
10125 Verree Rd
Philadelphia PA 19116 US