Table of Contents
Understanding the Mission of Ambassador Home Care Agency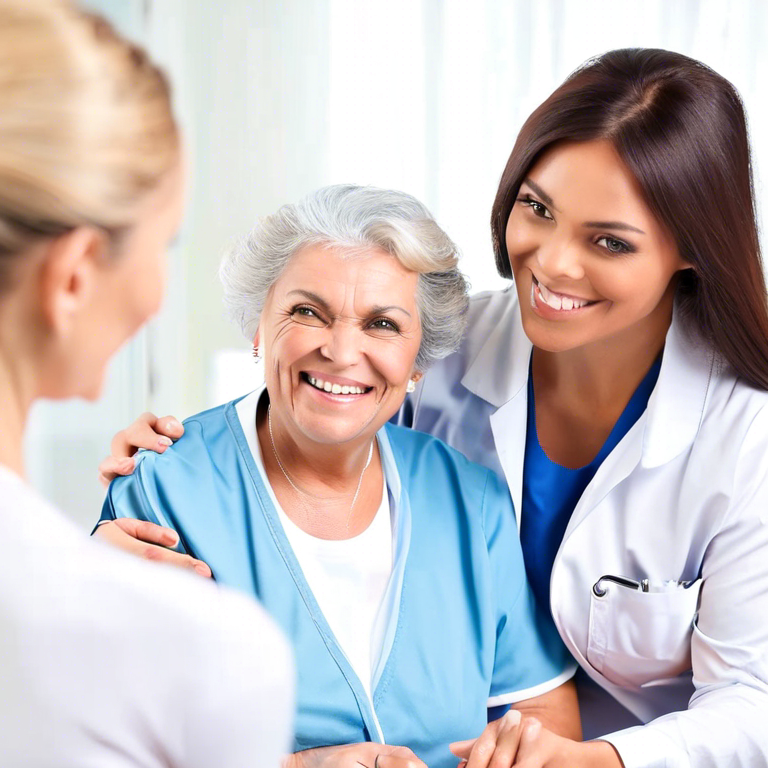 When considering home care options, the mission of a healthcare provider is paramount. Ambassador Home Care Agency is renowned not only for its in-home care services but also for its commitment to enhancing the lives of Pennsylvania's older adults and disabled individuals. The agency's philosophy revolves around fostering independent living within the coziness of one's home, backed by over two decades of social work experience. This experience manifests in meticulously tailored care plans that reflect each client's unique needs.
Whether you reside in Philadelphia, Allentown, or the surrounding regions, Ambassador stands as a beacon of compassionate and precise care. This dedication to personalized service offers a vital alternative to institutionalized care, allowing the elderly and disabled to thrive in their familiar environments.
The Caregivers: Ambassadors of Homely Comfort
The true essence of Ambassador lies in its caregivers – the individuals who day-in and day-out become the embodiment of the agency's values. These caregivers are not just employees; they are highly skilled professionals with a deep sense of compassion and commitment to their clients. Their expertise covers a wide range of essential services, from assisting with daily living activities to providing companionship and emotional support.
These professionals undergo rigorous training to support both ADL and IADL, ensuring that they meet the highest standards of care. The well-being, safety, and comfort of the clients are the caregivers' priority, solidifying Ambassador's reputation as a leading Philadelphia Home Care Agency.
Financial Support for Family Caregivers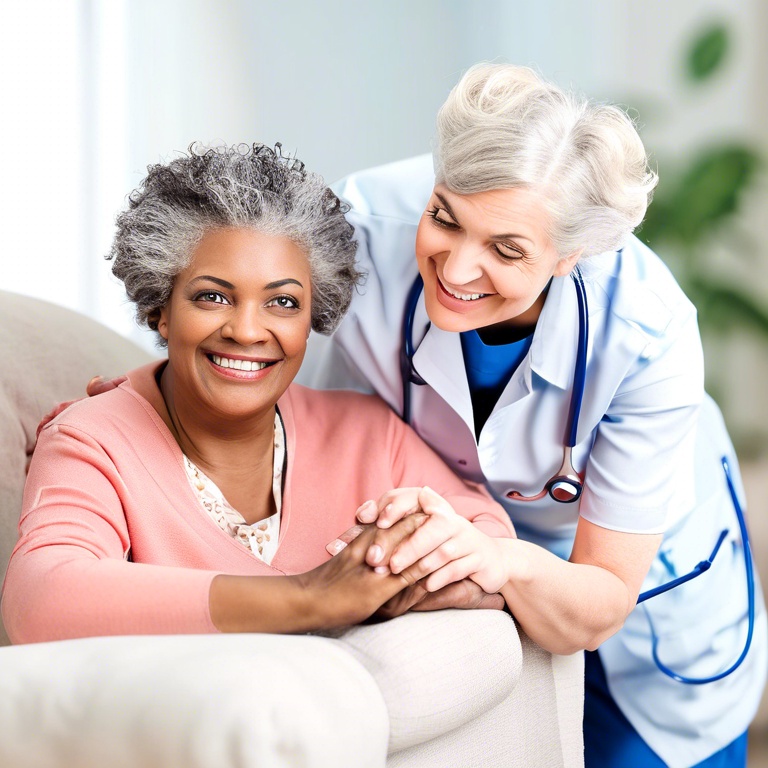 One aspect that sets Ambassador apart is its recognition of the personal sacrifices made by family caregivers. The agency facilitates the process for state programs, allowing family members to receive financial support while they care for their loved ones. This initiative enables families to maintain their bond and continuity of care, while also receiving the monetary support that acknowledges their dedication.
For those who step into the role of caregiver, Ambassador Home Care Agency provides competitive compensation packages, with perks that include, but are not limited to, up to $15/hr depending on hours, overtime, bonuses, paid vacation, sick days, and potential medical insurance.
Tailored In-Home Care Services
Personal Assistance Services (PAS)
Activities of Daily Living (ADL)
Instrumental Activities of Daily Living (IADL)
Personal Care, including daily hygiene and ambulation
Meals and Medications: Ensuring dietary compliance and timely intake
Shopping and Errands: Aiding with transportation and chores
Light Housekeeping: Maintaining cleanliness and comfort
Secretarial Duties: Overseeing correspondence and records
Companionship: Fostering emotional well-being through engagement
These offerings highlight the comprehensive nature of service at Ambassador, which extends beyond mere task completion. Each service is a testament to the agency's commitment to enhancing the quality of life for its clients.
Navigating Insurance Plans and Waiver Programs
The complicated terrain of insurance plans and waivers can be daunting for many seeking home care services. Ambassador Home Care Agency eases this burden by accepting various insurance through the Pennsylvania Office of Long-Term Living (OLTL), including the Keystone First Community HealthChoices (CHC) program, AmeriHealth Caritas, and the OBRA Waiver program. This inclusivity ensures that more clients have access to the care they desperately need.
Prioritizing Safety with COVID-19 Precautions
In response to the ongoing COVID-19 pandemic, Ambassador has implemented strict protocols to protect both clients and caregivers. This includes providing essential protective gear and conducting regular testing among the caregiving staff. These measures reflect the agency's proactive stance in safeguarding the health of its community members amid unprecedented times.
Adhering to Industry Best Practices
Ambassador Home Care Agency prides itself on aligning with top-tier industry practices. This dedication to excellence captures the agency's commitment to ongoing improvement and responsiveness to the dynamic landscape of home care, particularly during the COVID-19 pandemic. By maintaining high employment standards and intensive training for their staff, Ambassador ensures that professionalism remains at the core of their service.
The Voices of Our Clients
The glowing endorsements received from both employees and clients paint a vivid picture of the familial atmosphere cultivated at Ambassador Home Care Agency. We witness countless stories of caregivers going above and beyond, reflecting the agency's culture of excellence. These testimonials serve as a testament to the high level of satisfaction and trust Ambassador has earned as a Philadelphia Home Care Agency.
The Ambassador Promise
Embracing the belief that the best care occurs in the comfort of one's own home, Ambassador Home Care Agency pledges to deliver services that are not just need-based but also uphold the dignity and respect every individual deserves. This promise encapsulates the organization's approach to home care – one that is rooted in compassion, proficiency, and an unwavering commitment to its clients' independence and quality of life.
To experience the Ambassador difference or to explore career opportunities within this compassionate organization:
Contact Number: (215) 486-1080
Email Address: info@ambassadorhomeagency.com
At Ambassador Home Care Agency, we invite you to join us on a journey of care that upholds the highest values and delivers the support that you and your loved ones truly deserve. Let's care together.
Philadelphia Home Care Agency FAQ
What differentiates Ambassador Home Care Agency from other home care providers in Philadelphia?
Ambassador Home Care Agency is devoted to delivering exceptional home care services, but what truly sets us apart is our steadfast commitment to fostering independence in a familiar environment. Unlike conventional care settings, our approach is deeply personal, with over 25 years of social work experience contributing to our ability to craft personalized care plans. Each plan is carefully designed to meet the unique needs of our clients, ensuring they not only receive assistance with daily tasks but also experience meaningful companionship and emotional support which cater to their overall well-being.
How does Ambassador Home Care Agency support the financial needs of family caregivers?
We understand the financial and emotional weight carried by family caregivers. In response, Ambassador assists in navigating state programs that offer financial compensation for family members providing care. We streamline the application process, making it easier for families to access the support they need. Additionally, our competitive compensation packages for professional caregivers acknowledge their invaluable work and dedication, offering benefits that enhance their quality of life, including up to $15/hr depending on hours, overtime, bonuses, and even medical insurance for eligible individuals.
Can you share details about the training and expertise of caregivers at Ambassador Home Care Agency?
Ambassador caregivers are not just employees; they are the heart of our service. Each caregiver undergoes comprehensive training which encompasses both Activities of Daily Living (ADL) and Instrumental Activities of Daily Living (IADL). Their expertise ensures that every aspect of care meets the highest standards, whether it involves assisting with personal hygiene or engaging in stimulating conversation. These caregivers bring a blend of professional competance and personal compassion to every client's home, making them true ambassadors of comfort and care.
Which insurance and waiver programs are accepted by Ambassador Home Care Agency?
We aim to make our services accessible to as many clients as possible by accepting various insurance plans through Pennsylvania's Office of Long-Term Living (OLTL). These include the Keystone First Community HealthChoices (CHC) program, AmeriHealth Caritas, and the OBRA Waiver program. Our knowledgeable staff can help guide clients and their families through the complex landscape of insurance and waivers, to ensure they receive the quality care they need without unnecessary financial hardship.
How has Ambassador Home Care Agency adjusted its protocols in response to the COVID-19 pandemic?
In these challenging times, the safety of our clients and caregivers is a top priority. We've adapted our procedures to align with the latest health guidelines, providing essential protective gear and enforcing regular testing amongst our staff. By doing so, we maintain a safe environment for our clients, allowing them to continue receiving top-quality care within the safety and comfort of their living spaces while mitigating the risks associated with the pandemic.
What type of feedback has Ambassador Home Care Agency received from its clients and employees?
The testimonials we've received highlight the familial atmosphere we've cultivated. Our clients and employees often speak of the trust and satisfaction they feel with our services. For instance, a family member once shared how a caregiver's attentiveness to their parent's preferences and routines made a significant difference in their quality of life. These accounts validate the effectiveness of our personalized care approach and reinforce our commitment to excellence.
As a leading Philadelphia Home Care Agency, what promises does Ambassador make to its clients?
The 'Ambassador Promise' is our solemn commitment to providing care that not only addresses the needs of our clients but also upholds their dignity and respect. We believe that the best care is delivered in the comfort of one's own home, and our agency pledges to continually offer compassionate, proficient services that support our clients' independence and enrich their lives. We invite you to explore what makes our care distinctly Ambassador and how we can support you or your loved ones.
For someone considering joining the Ambassador Home Care Agency team, what opportunities and support can they expect?
Joining Ambassador means becoming part of a community that values each member's contribution and personal growth. Our caregivers are afforded competitive compensation packages, with the potential for bonuses, paid vacation, and even medical insurance. Moreover, we provide extensive training and ongoing support to ensure you can deliver the highest quality of care. If you're passionate about making a tangible difference in people's lives, we'd love to hear from you and discuss how we can grow together.
Considering the comprehensive and compassionate care we provide, have you thought about how Ambassador Home Care Agency could support your family's unique needs, or perhaps you're weighing the possibilities of a fulfilling career in home care? Feel free to reach out with your questions or to learn more about joining our dedicated team.
Ambassador Home Agency
215-486-1080
10125 Verree Rd
Philadelphia PA 19116 US