Table of Contents
Understanding Home Care Services in Philadelphia, PA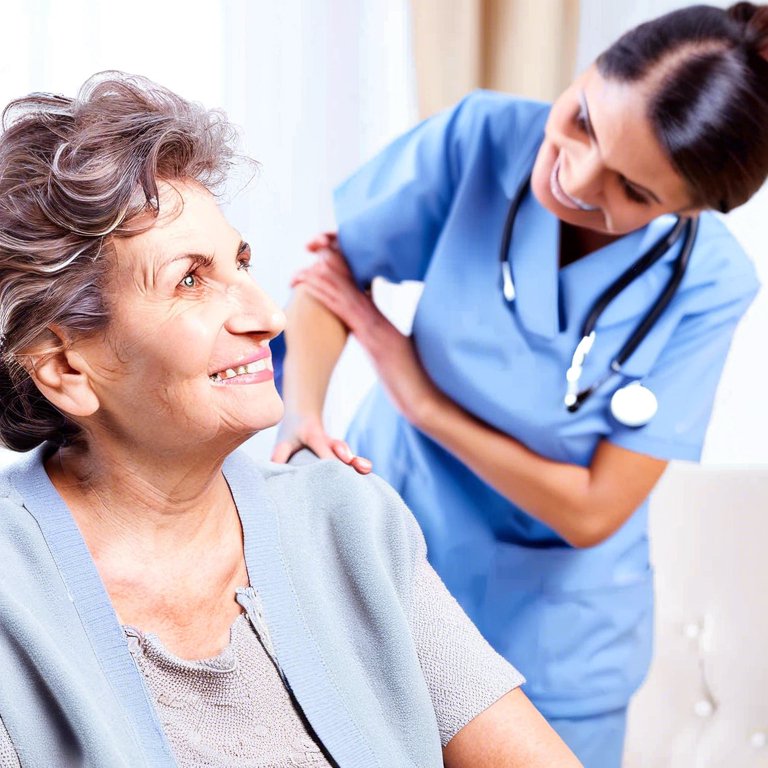 Home care in Philadelphia, PA, represents a growing need as the population ages. With a vast array of services tailored to individual needs, home care allows seniors and those with disabilities to remain in their homes comfortably and safely. Ambassador Home Care Agency, standing as a beacon of compassionate care, provides a personalized approach to home health, leveraging over two decades of social work experience to create a nurturing environment.
Home care encompasses a variety of services, from personal assistance with daily activities to medication management and companionship. These services are not only a lifeline for many but also a source of comfort and normalcy in the bustling rhythm of city life.
Choosing the Right Home Care Provider
When it comes to Home Care Philadelphia PA, selecting the right agency is paramount. Ambassador Home Care Agency prides itself on understanding the unique circumstances of each client. Their ethos is centered around the idea that every individual deserves to age with dignity in the comfort of their own home.
The decision to opt for home care over institutional settings can be complex. Factors to consider include the level of care needed, the desire for independence, and the comfort provided by familiar surroundings. Ambassador Home Care Agency's detailed assessment ensures that all needs are addressed with the utmost respect and empathy.
Embodying Compassion and Expertise
All caregivers at Ambassador Home Care Agency are selected for their expertise and dedication to providing heartfelt care. Each caregiver is meticulously trained to assist with Activities of Daily Living (ADL) and Instrumental Activities of Daily Living (IADL), ensuring a harmonious balance between professional capability and genuine compassion.
Professional experiences and personal insights mold the fabric of Ambassador's caregiving philosophy. Anecdotal evidence from years of service illustrates the profound impact that caregivers have on the lives of their clients, often forming bonds that transcend the typical patient-caregiver dynamic.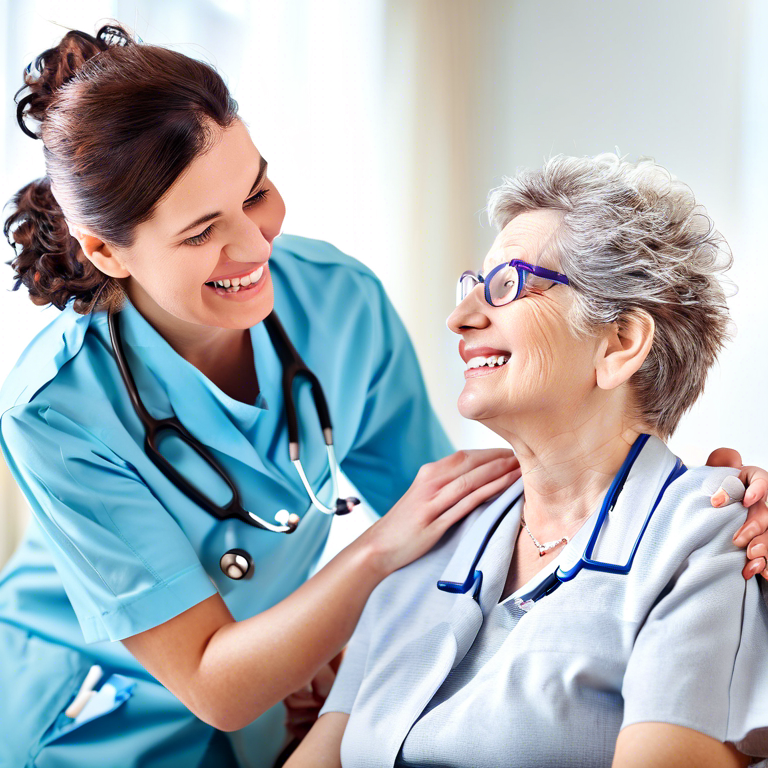 Financial Support for Family Caregivers
In Pennsylvania, programs exist that remunerate family members for providing care to their loved ones. Ambassador Home Care simplifies the application process for such state programs, acknowledging the often-overlooked efforts of family caregivers. This initiative reflects a broader societal recognition of the invaluable contribution made by those who care for their relatives.
Eligibility and benefits details are intricate, and Ambassador's knowledgeable staff can help navigate these complexities. They understand the significance of supporting family members in their roles as caregivers, ensuring they are not financially burdened for their dedication.
Employment Opportunities with Ambassador
Ambassador Home Care offers enticing employment packages for caregivers, reflecting their appreciation for the critical role these individuals play. With competitive payment up to $15/hr, bonuses, paid time off, flexible scheduling, and medical insurance for qualifying individuals, they invest in their team's well-being and professional growth.
Comprehensive In-Home Services
Personal care, including ambulation and incontinence care
Meal preparation aligned with dietary needs and medication reminders
Assistance with shopping, errands, and transport to appointments
Housekeeping tasks that maintain a clean and orderly living space
Secretarial duties to aid in communications and records management
Companionship to ensure emotional well-being and social interaction
Understanding Insurance and Affordability
Home Care Philadelphia PA can be a financial concern for many families. Ambassador Home Care accepts a range of insurance plans and is an approved provider for several waiver programs in Pennsylvania. The agency's staff assists clients in understanding their coverage and maximizing their benefits, alleviating financial worries associated with home care services.
They deal diligently with the complexities of insurance and state assistance, ensuring that clients and their families can focus on what truly matters–their health and well-being.
Navigating COVID-19 Precautions in Home Care
The ongoing COVID-19 pandemic has introduced unique challenges for Home Care Philadelphia PA. Ambassador Home Care Agency meticulously follows current best practices, supplying caregivers with the necessary protective gear and conducting regular testing.
These measures are not only about compliance but are a testament to Ambassador's profound care for the community's health and its trust in their services. They adapt and evolve in response to the pandemic, signifying their unwavering commitment to the safety of clients and staff.
The Impact of Home Care: Testimonials and Client Experiences
Endorsements from clients speak volumes. They share stories of the transformative effects of Ambassador's care on their lives, underscoring the agency's role as more than just a service provider but as a cherished part of their extended family.
These testimonials and appraisals highlight the emotional and physical improvements that clients experience under Ambassador's guardianship, providing insights into the real-world consequences of compassionate and professional home care.
Our Promise to Clients
Ambassador Home Care Agency promises to offer need-based services that enable individuals to live with independence, treating each client with the dignity and respect they deserve. They believe the best care happens at home, where clients are surrounded by the memories and comforts that have shaped their lives.
Contacting Ambassador is easy–they are ready to listen and provide the necessary support. You can reach them at (215) 486-1080 or via email at info@ambassadorhomeagency.com. Join them in their mission: Let's Care Together.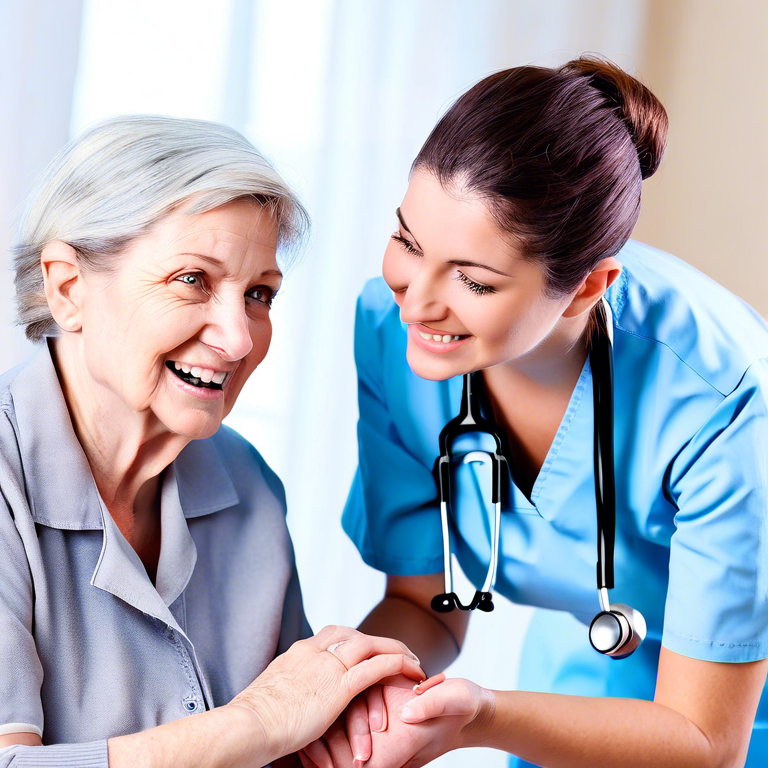 Exploring Home Care Services with Ambassador Home Care Agency in Philadelphia, PA
What sets Ambassador Home Care Agency apart from other home care providers in Philadelphia, PA?
At Ambassador Home Care Agency, it's not just about providing services; it's about fostering a nurturing environment that respects the dignity and independence of every client. Our combination of over two decades in social work and our personalized approach means that we understand the nuances and unique challenges our clients face. Our caregivers are not just employees; they are part of a family, dedicated to offering more than just assistance–they provide companionship and emotional support that's invaluable for the well-being of our clients. Plus, our meticulous selection process ensures that caregivers are not only highly skilled but also share our ethos of compassion and respect.
How does Ambassador Home Care Agency address the financial concerns families may have about home care services?
Understanding that affordability is a major concern for families, we have aligned ourselves with several insurance plans and waiver programs in Pennsylvania to ease the burden. Our knowledgeable staff works closely with families to help them navigate the intricacies of their insurance benefits and maximize their use. It's this kind of supportive guidance that alleviates financial stress and allows families to focus on the care and comfort of their loved ones. Have you checked if your loved one's policy aligns with our services?
What are the challenges of home care during the COVID-19 pandemic, and how has Ambassador Home Care Agency adapted to continue providing safe services?
The pandemic brought unprecedented challenges, especially for in-home care. We promptly adapted by implementing rigorous safety protocols, including providing our caregivers with the necessary protective gear and conducting regular testing. Our commitment goes beyond compliance; it's about building trust with our community by ensuring the highest standard of safety for both our clients and staff. How we response to a crisis like COVID-19 is a reflection of our unwavering commitment to our clients' health and safety. Isn't peace of mind what we all seek during such trying times?
Could you share a story that illustrates the impact of Ambassador Home Care Agency's services on a client's life?
One of our clients, Mrs. Johnson, who lives alone since her husband passed and her children moved away, was struggling with loneliness and the daily tasks of living. Since our caregivers started visiting, not only have her physical needs been meticulously met, from her diet to medication reminders, but she's also found a new zest for life. She enjoys her afternoon card games and strolls in the park with her caregiver. It's heartwarming to see how these relationships transform lives and bring joy to routine days. These stories are common at Ambassador, where we consider our service to be more of a calling than a job. How could someone you love benefit from this level of care and companionship?
In what ways does Ambassador Home Care Agency support family caregivers, and how does that reflect broader societal values?
We're keenly aware of the silent sacrifices family caregivers make, and we stand as their pillar of support. Pennsylvania's program that compensates family members for care aligns with our belief that these caregivers deserve acknowledgment and financial relief. By simplifying the application process, we encourage families to get the support they're entitled to, while caregiving becomes more sustainable. This initiative reflects a growing societal understanding that caregiving is a vital form of work, deserving of recognition and support. Does your family know about the programs available to support you in caring for your loved ones?
What are the professional development and employment benefits offered to caregivers by Ambassador Home Care Agency?
Recognizing the critical role that caregivers play, we offer competitive compensation packages that reflect our appreciation for their dedication. This includes wages up to $15/hr, bonuses, paid time off, and for those who qualify, medical insurance, among other benefits. We also focus on providing ongoing training and support to ensure our caregivers grow professionally within our agency. After all, their professional development translates directly into better care for our clients. We believe that by investing in our caregivers, we are investing in the quality of care that we provide. Do you know someone who would excel as a caregiver and resonate with our values?
Ambassador Home Agency
215-486-1080
10125 Verree Rd
Philadelphia PA 19116 US