Table of Contents
Understanding Home Health Care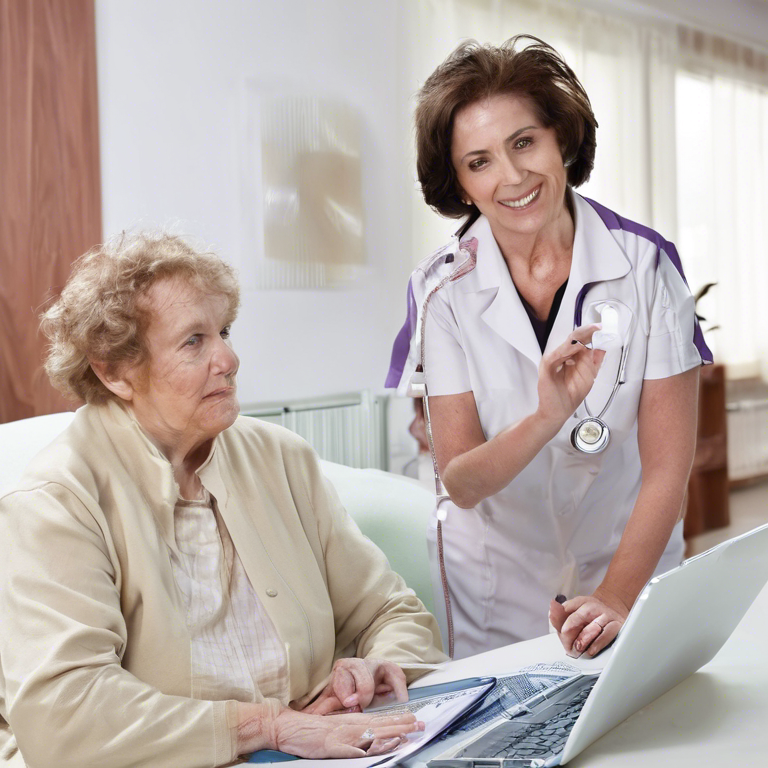 In Bucks County, PA, home health care has emerged as an essential service for many families. This form of care provides a bridge between independent living and the intense support offered in medical facilities. The essence of this service lies in the familiar comforts of one's own residence. It is tailored to assist individuals in managing their daily activities, ensuring they maintain a semblance of normalcy and dignity.
For many, the term "home health care" conjures images of nurturing caregivers attending to the physical needs of their charges. However, the scope is far vaster, covering a range of services from medication management to companionship and emotional support.
Choosing the Right Caregiver
The decision to invite a caregiver into one's home is not taken lightly. It requires a deep trust and understanding of the carer's credentials and character. In Bucks County, PA, numerous agencies like Ambassador Home Care Agency offer a roster of compassionate, skilled professionals who are adept at creating a safe and nurturing environment for their clients.
For families in search of Home Health Care Bucks County PA, it's imperative to find caregivers who are not only versed in the technical aspects of home care but who can also bring a human touch to their work. Personal experiences with caregivers often highlight their role as unsung heroes, providing much-needed stability and care for loved ones.
Services Provided in Home Health Care
At Ambassador Home Care Agency, the spectrum of services available extends well beyond basic needs. When assessing Home Health Care Bucks County PA, potential clients will find a comprehensive array of services, including, but not limited to:
Personal Care: Assisting with hygiene and daily activities.
Medication Monitoring: Ensuring the correct administration of medicines.
Transportation: Helping attend appointments and run errands.
Housekeeping: Keeping the living space tidy and comfortable.
Companionship: Ensuring cognitive engagement and emotional support.
Each of these services play a crucial role in enhancing the quality of life for those who opt for home health care.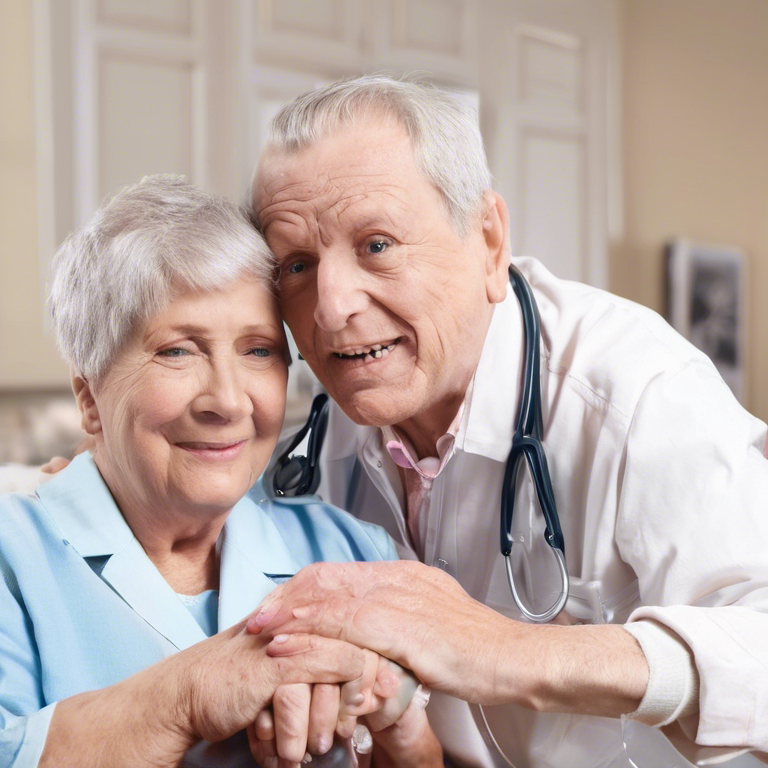 The Importance of Personalized Care
In the realm of Home Health Care Bucks County PA, the need for personalized care plans cannot be overstated. Each individual's needs are unique, and the best care providers understand and embrace this fact. Ambassador Home Care Agency stakes its reputation on delivering custom-tailored care that adheres to the personal preferences and requirements of each client.
This approach is evident in the way care plans are constructed and executed, with an emphasis on collaboration between the caregiver, the client, and the family. It is this personalized attention that often makes home health care the preferred choice for many families.
Financial Considerations
The cost of Home Health Care Bucks County PA can be a significant factor for families. Understanding the financial undertakings involved is paramount. Agencies offer different pricing models and service options to accommodate the varied economic situations of their clients.
Ambassador Home Care Agency recognizes the financial strain that caregiving can place on families, which is why they assist with navigating state programs that remunerate family members for caregiver roles. This support can be a lifeline for those providing home care to their loved ones.
Insurance and Waiver Programs
About insurance and assistance programs, it's crucial to be well-informed. Home Health Care Bucks County PA is often covered under various plans, including Pennsylvania's Office of Long-Term Living (OLTL) and Keystone First Community HealthChoices (CHC). Ambassador Home Care Agency is adept in handling the intricacies of these programs, ensuring that clients gain access to the benefits they need and deserve.
It is a relief for many to know that the care they require won't necessarily be a financial burden, as long as they are under the guidance of an informed and resourceful home care agency.
Embracing Technology in Home Care
Technology has revolutionized how we look at Home Health Care Bucks County PA. Innovative tools and software have made it possible for families to stay informed about the care process, even when they are not physically present. Ambassador Home Care Agency offers access to platforms where families can monitor care schedules, view caregiver visits, and manage invoices.
The integration of technology allows for a seamless communication channel between all parties involved in home health care. This transparency is invaluable, as it provides families with peace of mind and the assurance that their loved one is receiving the best possible care.
COVID-19 Adaptations
The COVID-19 pandemic presents unique challenges to Home Health Care Bucks County PA. Agencies like Ambassador Home Care Agency have swiftly adapted to ensure the safety of both clients and caregivers. By implementing rigorous safety protocols, including the use of protective gear and regular testing, they maintain a safe and responsive care environment in these uncertain times.
These measures exhibit a commitment to the well-being of clients and the community, reinforcing trust in home care services despite the pandemic's disruptions.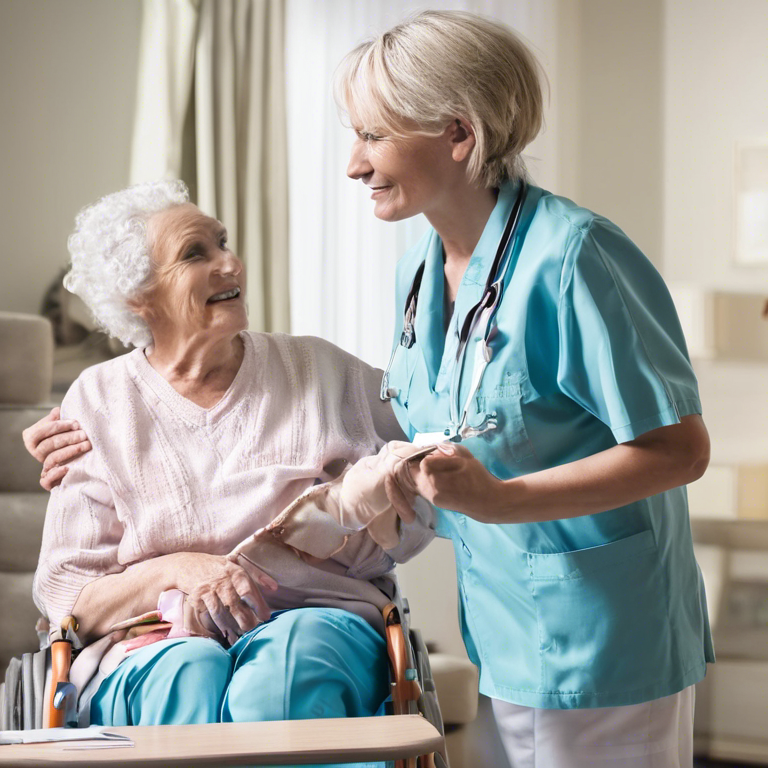 Testimonials and Trust
An agency's reputation in Home Health Care Bucks County PA is often cemented by the experiences of its clients. Personal stories and testimonials shed light on the profound impact that caregivers have on the lives of those they serve. Ambassador Home Care Agency prides itself on the positive feedback received from clients who appreciate the dedication and professionalism inherent in their services.
Trust is a cornerstone of effective home health care, and it is built through consistent, quality service. The glowing accounts from families and individuals are a testament to the trustworthiness and excellence of agencies like Ambassador Home Care Agency.
Conclusion
When exploring options for Home Health Care Bucks County PA, Ambassador Home Care Agency stands out as a beacon of compassion and professionalism. With a promise to provide dignified, independent living for the elderly and disabled, they are reshaping the landscape of care in Bucks County and beyond. Their approach to care is both heartfelt and grounded in a commitment to enhancing the lives of their clients every single day.
For those seeking more information or wishing to join their mission of care, Ambassador Home Care Agency extends a warm invitation to reach out and become a part of their caring community.
Home Health Care Insights: Navigating Compassionate At-Home Support
What defines the scope of services provided by Ambassador Home Care Agency, and how do they enhance the quality of life for clients?
At Ambassador Home Care Agency, we believe that the essence of quality home health care involves a multifaceted approach. While we cover the essential services such as personal care, medication monitoring, and companionship, it's the way we tailor these services that make a significant impact. Our caregivers are not just health aides; they are companions and a source of emotional support. A client once shared with me that the simple act of a caregiver sitting down to enjoy a cup of tea and a chat made an immense difference in her mother's day. This level of personal connection can help alleviate feelings of isolation and improve overall well-being, which is as important as the physical care provided.
How does Ambassador Home Care Agency ensure the compatibility between a caregiver and a client in Bucks County, PA?
Finding the right caregiver is akin to creating a harmonious relationship. We place a high value on getting to know our clients personally–their interests, their habits, and their health needs. When assigning caregivers, we consider not just their skills but their personalities. We have found that a caregiver who shares common interests with their client often results in a more fulfilling and trusting care experience. For example, matching an avid gardener with a client who has a passion for plants can spark joy and stimulating conversations, fostering an environment where both the client and caregiver look forward to their time together.
In what ways does Ambassador Home Care Agency help families manage the financial aspects of home health care services?
Understanding the financial impact of home care is paramount. We guide families through the maze of available state programs that offer compensation and support for care at home. It can be overwhelming, but we are here to expedite the application process and make it as seamless as possible. We have helped numerous families apply for and receive the financial assistance they need, allowing them to focus on caring for their loved ones rather than worrying about bills. Have you explored all the options available to alleviate the financial burden of caregiving?
What are the unique ways Ambassador Home Care Agency promotes the safety and well-being of clients during the COVID-19 pandemic?
The arrival of COVID-19 required innovative adaptations to maintain the safety and health of our clients and staff. We've equipped our caregivers with the necessary PPE and ensured they're versed in the latest safety protocols. Regular testing keeps everyone involved safe. A daughter of one of our clients shared her relief that her mother could continue to receive care during the pandemic with these enhanced precautions in place, maintaining her health while minimizing the risk of COVID-19 exposure.
Can you describe how technology is embraced by Ambassador Home Care Agency to improve home health care services?
Technology serves as a bridge connecting families, caregivers, and care management teams. At Ambassador Home Care, we utilize digital platforms to facilitate communication and transparency. Families can track care schedules, access visit logs, and coordinate with caregivers, all from their smartphones or computers. These tools not only provide peace of mind but also promote an inclusive approach to care where everyone stays informed and involved. How do you think technology could further improve your experience with home health care?
What kind of training and ongoing support does Ambassador Home Care Agency provide to its caregivers to ensure high-quality service?
The foundation of exceptional care is continuous education and support for our caregivers. We provide comprehensive training that goes beyond the basics–covering emergency response, disease-specific care, and even the nuances of cultural competency. Our caregivers are encouraged to attend workshops and seminars to stay current with best practices. We believe in nurturing their growth with not only skills training but also emotional support, so they can provide the best care possible. Our clients often feel this dedication, noting that caregivers seem well-prepared and genuinely invested in their health and happiness.
What measures does Ambassador Home Care Agency take to build trust with new clients seeking home health care services?
Trust is the bedrock of our relationship with clients. We initiate trust-building from the very first interaction by actively listening to their needs, concerns, and preferences. Personal visits and in-depth care assessments allow us to demonstrate our commitment to their well-being. We also ensure full transparency regarding our caregivers' qualifications and our operational procedures. A new client once expressed how a detailed walkthrough of our care plan and the chance to meet the caregiver beforehand eased her anxiety about the transition to home care. It's this level of openness and preparation that fosters trust and sets the foundation for a successful care relationship.
Ambassador Home Agency
215-486-1080
10125 Verree Rd
Philadelphia PA 19116 US