Table of Contents
Understanding Home Health Aides
Home Health Aide Philadelphia serves as a critical component in the caregiving arena, especially within the City of Brotherly Love. These compassionate guardians cater to individuals who require assistance with the Activities of Daily Living (ADLs)–ranging from bathing and dressing, to more comprehensive needs like medication management and mobility support.
At Ambassador Home Care Agency, the dedication toward enabling Philadelphia residents to live comfortably in their own homes is evident through their personalized care plans. Their certified aides offer a human touch that is not just professional but deeply personal, reflecting over two decades of social work expertise.
Choosing the Right Home Health Aide
Deciding on home health care requires consideration of various aspects such as compatibility, credentials, and the range of services offered. Ambassador Home Care Agency understands these considerations and provides a selection of caregivers who are not only skilled but also compassionate.
Their caregivers undergo rigorous training, addressing both ADLs and Instrumental Activities of Daily Living (IADLs), which include light housekeeping and errand running, ensuring that clients feel respected and comfortable within their own homes.
Financial Considerations and Support
The cost of home health care can often be a concern for families. However, Pennsylvania's support programs provide financial relief for those undertaking this vital responsibility. Ambassador Home Care expedites applications to state-funded programs, allowing families to receive monetary support while caring for their loved ones.
It's a testament to their client-focused approach that they also assist in maneuvering through insurance plans and waiver programs, ensuring services like personal care and companionship are accessible without placing undue strain on personal finances.
Home Health Aide Services
A broad spectrum of services is essential for catering to diverse needs. Ambassador Home Care Agency offers:
Personal assistance with daily hygiene and mobility.
Support with dietary needs and medication reminders.
Assistance with shopping, appointments, and light housekeeping.
Companionship to enhance emotional well-being.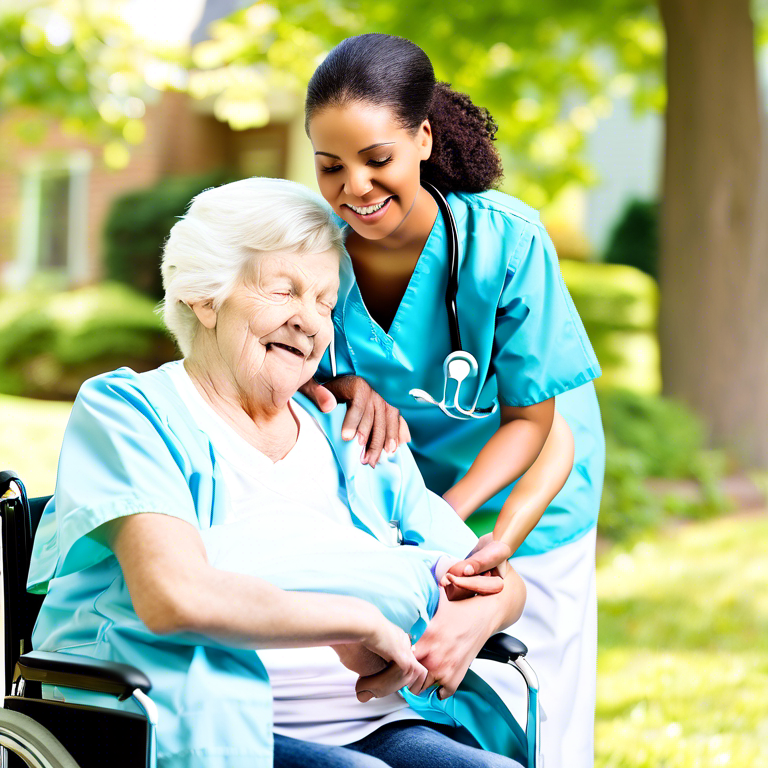 Each service is tailored to the individual, guaranteeing that care is as unique as the clients themselves. Their caregivers are equipped to handle various scenarios, from providing secretarial duties to ensuring safety measures against COVID-19 are in place.
Embracing Independence and Quality of Life
Ambassador Home Care Agency's primary goal is to allow clients to maintain their autonomy. This is achieved not just through physical support but also by fostering an environment where clients can lead fulfilling lives. Caregivers engage in meaningful conversations and participate in activities that keep the mind and spirit active.
By promoting independence, the agency helps clients navigate their day-to-day life with confidence, emphasizing the importance of living with dignity and respect.
Navigating the Ever-Changing Home Care Landscape
The home health care industry is constantly evolving, more so in light of the current pandemic. Ambassador Home Care Agency remains at the forefront, adhering to stringent protocols and staying abreast of developments to provide top-notch service.
As Compassionate Guardians of At-Home Care, they align with industry best practices to ensure their clientele receives the latest in home health care advancements, while also valuing the personal relationships built between caregivers and clients.
Joining the Team of Caregivers
Ambassador Home Care Agency not only takes pride in serving its clients but also in appreciating its caregivers. The agency offers competitive compensation, benefits, and flexible scheduling, understanding the pivotal role that each caregiver plays in the fabric of home health care.
The agency's commitment to its employees' growth and satisfaction is just as strong as its dedication to its clients. This harmonious balance ensures a team of aides who are truly invested in their work and the lives of those they care for.
Testimonials and Client Feedback
Testimonies from clients and their families shed light on the impact a compassionate and professional caregiver can make. Ambassador Home Care Agency cherishes these stories as affirmations of their mission to provide exemplary care. These narratives reveal the profound difference made in the lives of both care recipients and their families.
Client feedback is not only a source of pride but also a critical tool for the agency to continuously refine their services. It is these real-world insights that mold the agency's approach to home care, ensuring each client's journey is met with understanding and expertise.
We Are Here for You
Ambassador Home Care Agency extends an invitation to anyone in search of trustworthy and compassionate home health care. They offer a clear promise: to deliver tailor-made care that meets the needs and preferences of each individual client.
For those looking to find a Home Health Aide Philadelphia that will treat your loved ones like their own, look no further. Get in touch with Ambassador Home Care Agency to discover how they can assist you in enhancing the quality of life for you or your loved ones, or explore opportunities to join their dedicated team of caregivers.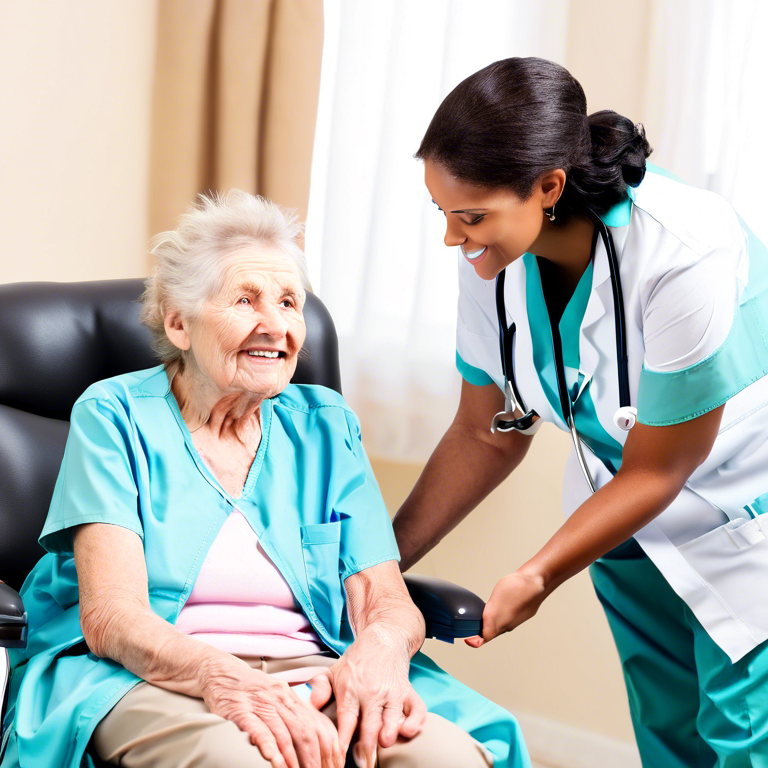 Contact details are available for those seeking more information or wishing to explore their options. A quick call to (215) 486-1080 or an email to info@ambassadorhomeagency.com will set the wheels in motion towards compassionate and comprehensive home care.
Home Health Aide Philadelphia FAQs
What are the most important qualifications to look for when choosing a Home Health Aide in Philadelphia?
When selecting a Home Health Aide in Philadelphia, the key qualifications you should seek include certification in home health care, experience with Activities of Daily Living (ADLs), and a compassionate demeanor. At Ambassador Home Care Agency, we pride ourselves on having certified aides who come from varied backgrounds in social work, bringing over two decades of combined expertise. It's critical to verify the caregiver's credentials and training, as these directly influence the quality of care provided to your loved one.
How can Ambassador Home Care Agency assist with the financial strain of home health care?
We understand the financial pressures that home health care can place on families. Ambassador Home Care Agency navigates state-funded programs and insurance plans to reduce this burden. Pennsylvania offers support programs that provide monetary relief for caregiving, and we expedite the application process to these resources. Additionally, we can help clients to understand and utilize waiver programs, making essential services like personal care and companionship accessible and affordable.
What range of services do Home Health Aides provide, and how are they personalized to each client?
Home Health Aides offer a broad spectrum of services, such as personal hygiene assistance, dietary needs support, medication reminders, transportation for shopping and appointments, as well as light housekeeping. At Ambassador Home Care Agency, each service is customized to the client's unique needs, ensuring that care is as individualized as the clients themselves. Our caregivers are adept at creating an environment that maintains our clients' dignity and respects their independence.
Can family members get paid for caring for their elderly relatives in Philadelphia, and how does that process work?
Yes, family members in Philadelphia may receive compensation for providing care to their elderly relatives through specific state programs. Ambassador Home Care streamlines the application process for these state-funded initiatives. By doing so, we make it feasible for family members to become paid caregivers, ensuring their loved ones can continue living at home with quality care.
In what ways does Ambassador Home Care Agency maintain high standards of care during the COVID-19 pandemic?
During the current pandemic, maintaining high standards of care is paramount. Ambassador Home Care Agency adheres to stringent protocols, including regular COVID-19 testing for staff, providing essential protective gear, and following the latest guidelines from health authorities. Our commitment to these practices helps ensure the safety and well-being of our clients and staff.
How does Ambassador Home Care Agency show appreciation and provide professional development for their caregivers?
We recognize that our caregivers are the cornerstone of our services. Therefore, Ambassador Home Care Agency offers competitive compensation, benefits, and opportunities for professional growth. Our caregivers have access to ongoing training and flexible scheduling, which allows them to excel in their roles while accommodating their needs. By fostering a supportive environment, we ensure our team remains passionate and dedicated to providing exceptional care.
What should I do if I have specific care needs that are not mentioned in the standard list of services?
If you have specific care needs not typically covered in our service list, we encourage you to reach out to us. Ambassador Home Care Agency prides itself on tailoring care plans to each individual. Our experienced staff will work with you to assess your needs and develop a personalized care plan that addresses all your concerns. Contact us at (215) 486-1080 or via email at info@ambassadorhomeagency.com to discuss how we can support you or your loved one.
Why might home health care be a preferred option over institutional settings for some seniors, and what are the benefits?
Many seniors prefer home health care over institutional settings because it allows them to remain in their familiar environment, which can greatly contribute to their overall happiness and quality of life. The benefits of home health care include personalized attention, comfort, and the maintenance of independence. Ambassador Home Care Agency facilitates this preference by providing comprehensive, compassionate care that upholds the dignity and autonomy of our clients. How might you or your loved one benefit from this more personalized approach to care?
Ambassador Home Agency
215-486-1080
10125 Verree Rd
Philadelphia PA 19116 US